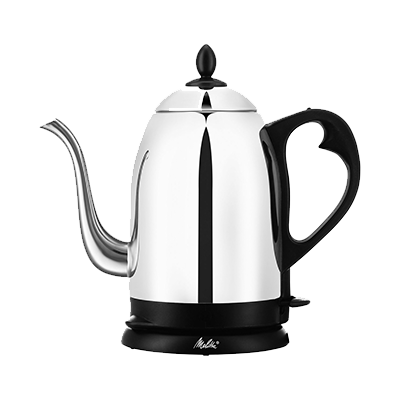 Melitta Pour Easy Deluxe 40oz Stainless Steel Pour-Over Goose Neck Kettle
The Stainless Steel Electric cordless kettle is perfectly designed for Pour-Over Coffee Lovers.
Thanks to the uniquely gooseneck design spout, you can easily control the amount of hot water to be dispensed into the pour-over cone.
Unique Gooseneck Spout for Ease of Pouring Control.
Handle designed for Easy to Grip and Pour.
Cordless Design with 360 Swivel and Detachable Kettle base.
Water Level Indication inside the Kettle.
Small Holes on the lid properly divert the steam to prevent steam burn.
Integrated Cord Storage.