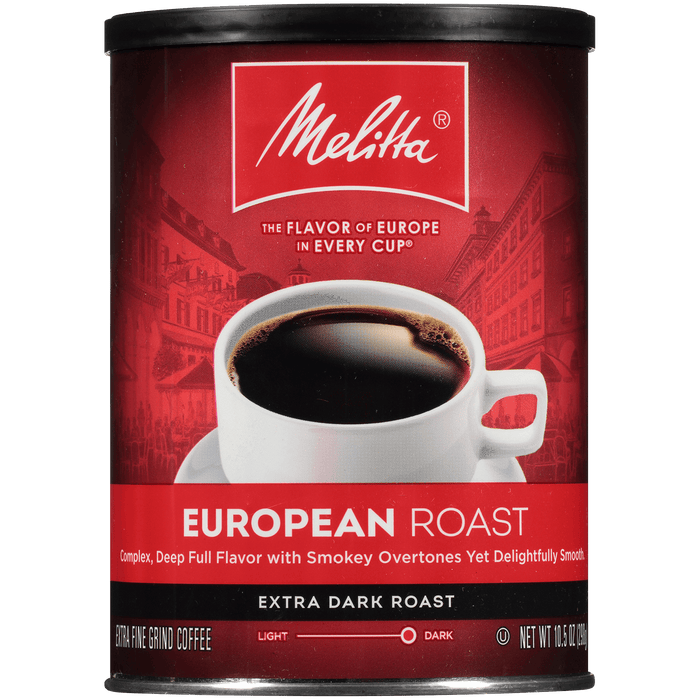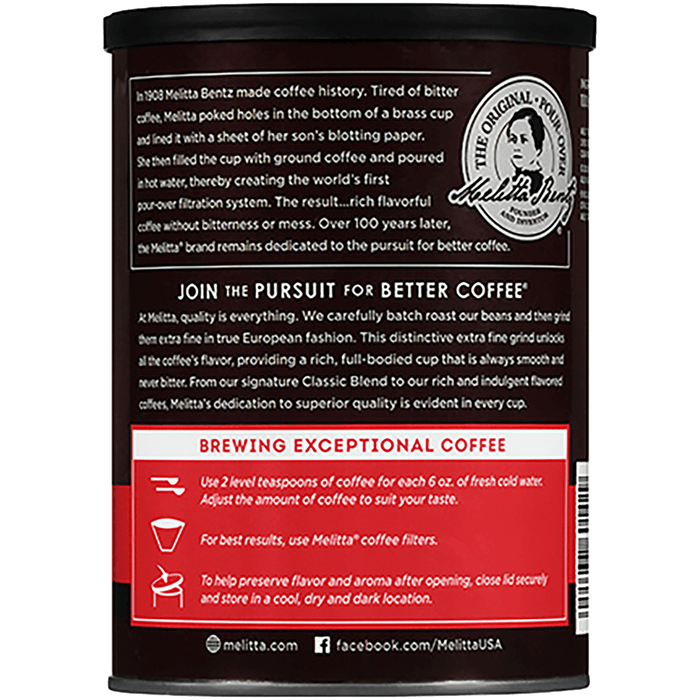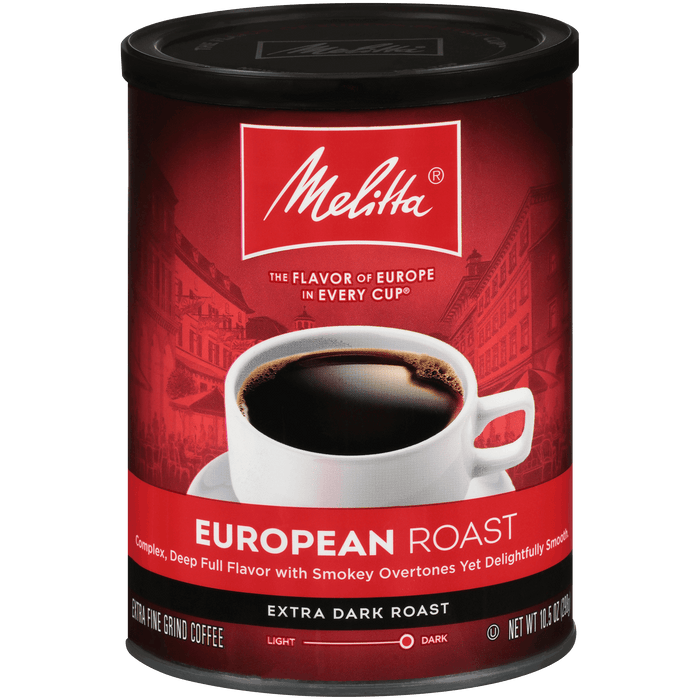 European Roast Coffee - 10.5oz
Limit 3 Cases per Person.
Complex, Deep Full Flavored with Smoky Overtones Yet Delightfully Smooth
Extra Dark Roast
Extra Fine Grind
Kosher Certified
We start with premium coffee beans batch roasted and ground extra fine for the ultimate European coffee experience. Farms located in prime coffee-producing regions provide us with our distinctive gourmet beans.
Melitta premium coffee is rich and full-bodied, always smooth and never bitter, for The Flavor of Europe in Every Cup™