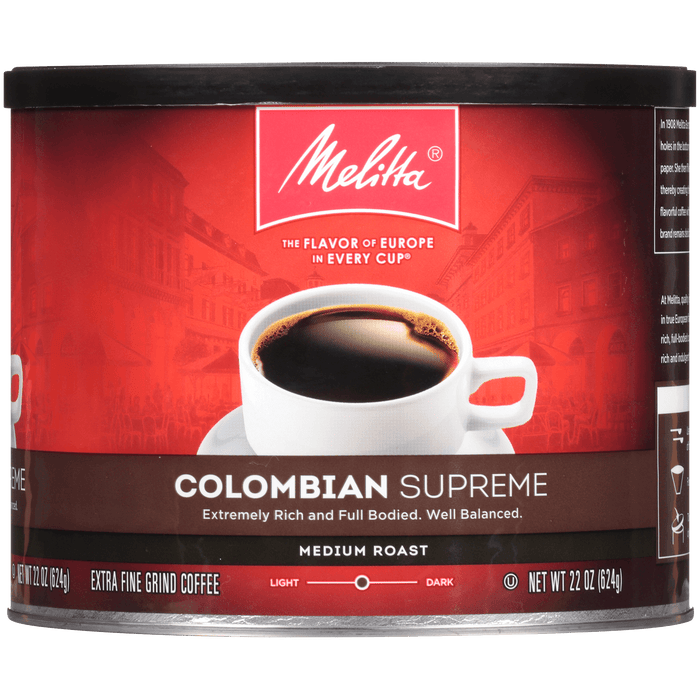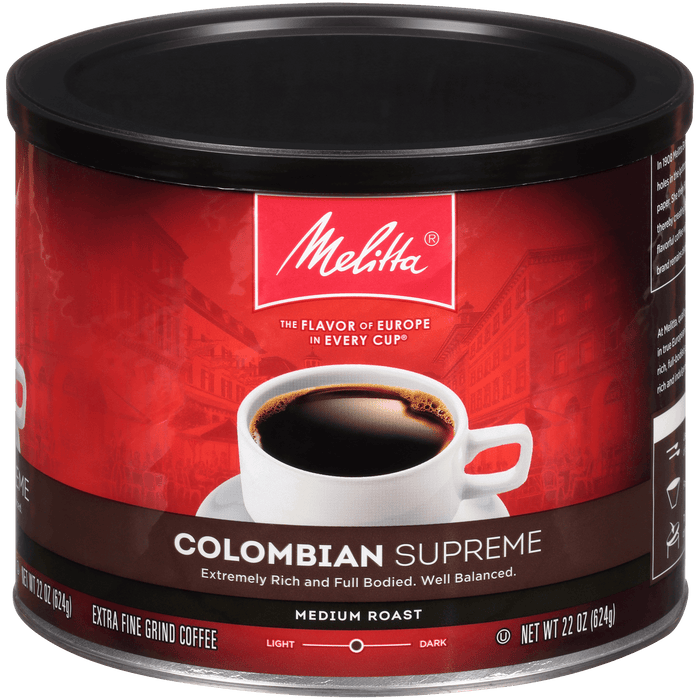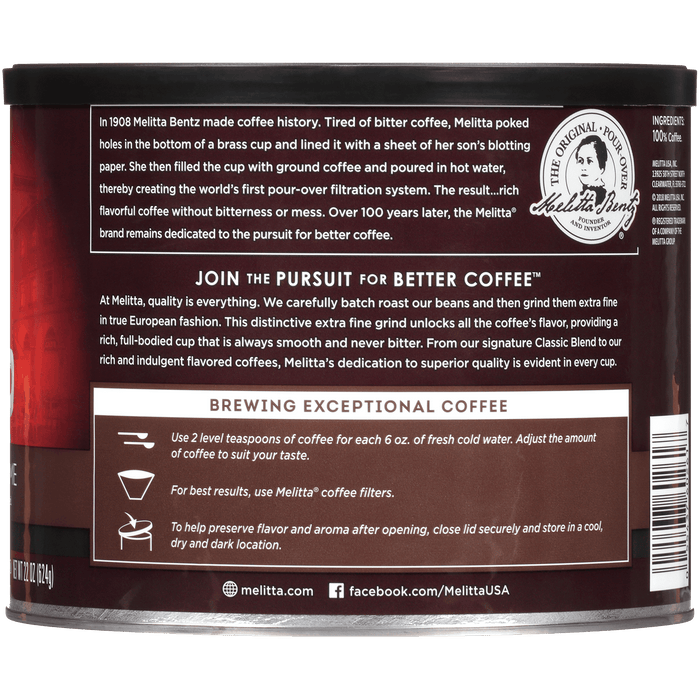 Colombian Supreme Coffee - 22oz
Limit 3 Cases per Person.
Extremely Rich and Full Bodied Coffee. Well Balanced. A blend of Colombian and other high quality beans
Medium Roast
Extra Fine Grind
Kosher Certified
The gourmet beans we use are harvested from farms found in the world's most renowned coffee-growing lands and delivered to your kitchen counter with love.
At Melitta, we strive to provide you with The Flavor of Europe in Every Cup.™ We have more than 100 years of experience in ensuring the coffee's true flavor. Your coffee enjoyment is our first priority and we pour our hearts into making every cup your source of true delight.