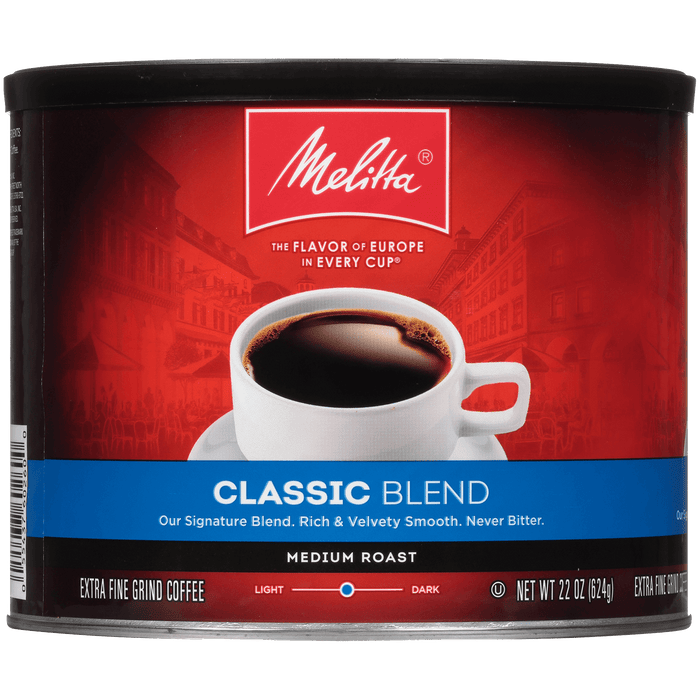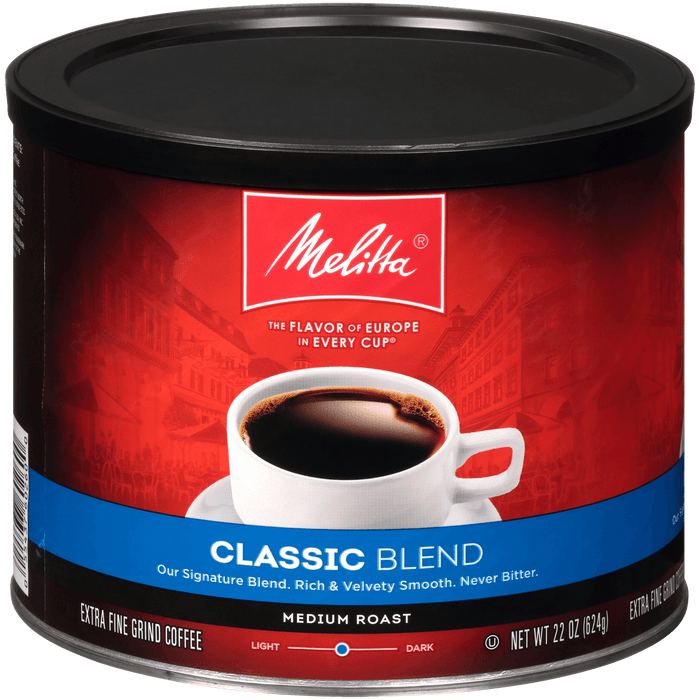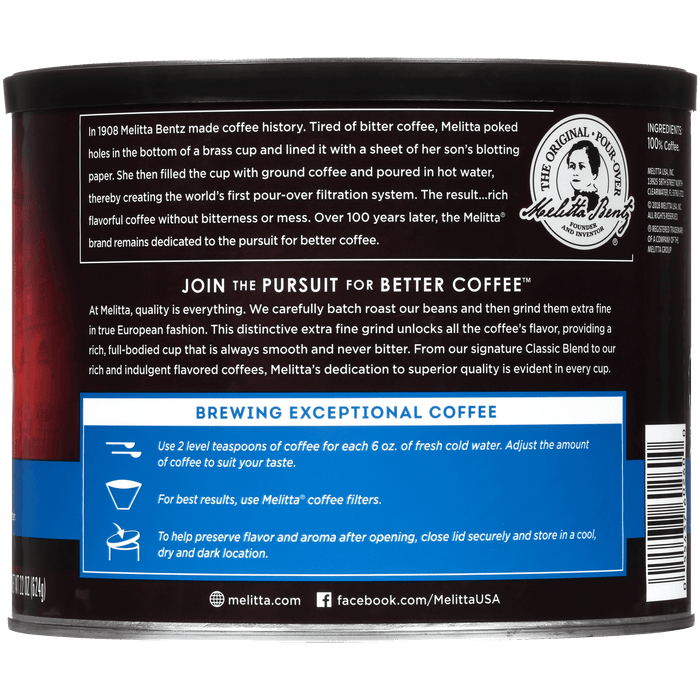 Classic Blend Coffee - 22oz
Limit 3 Cases per Person.
Our Signature Blend. Rich & Velvety Smooth. Never Bitter
Medium Roast
Extra Fine Grind
Kosher Certified
We start with premium coffee beans from farms located in prime coffee-producing regions provide us with our distinctive gourmet beans. We batch roast our beans and then grind them extra fine in true European fashion. This distinctive fine grind unlocks the coffee's full flavor, providing a rich full-bodied cup that is always smooth and never bitter. Melitta premium coffee's unique quality is alive and bold in every sip.
Discover The Flavor of Europe in Every Cup.™