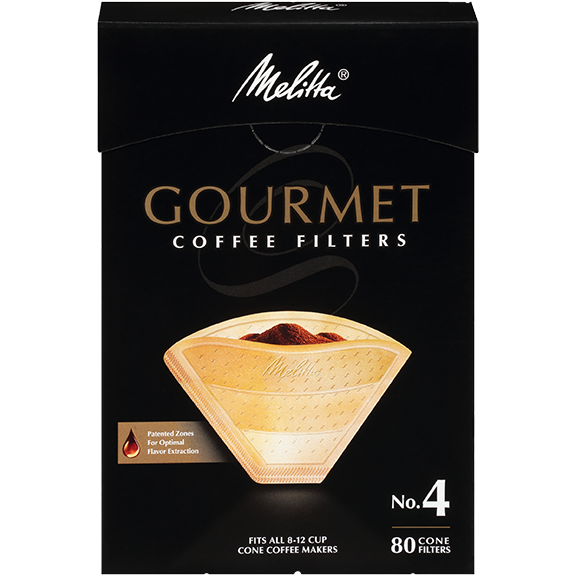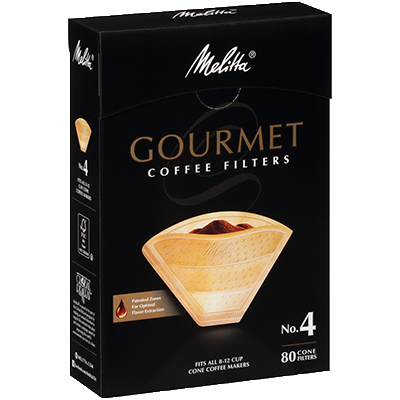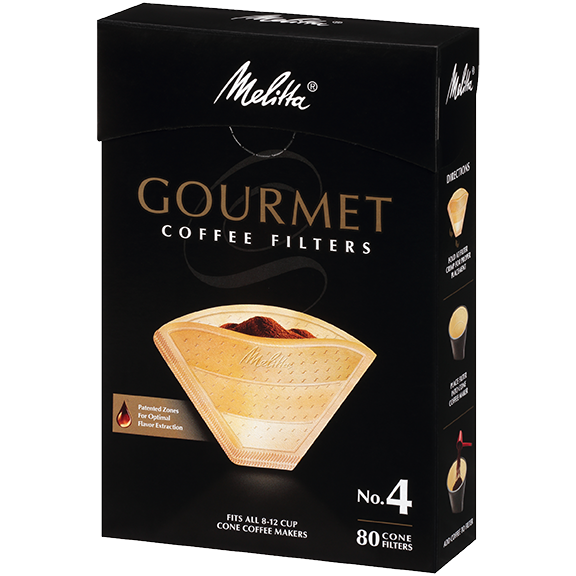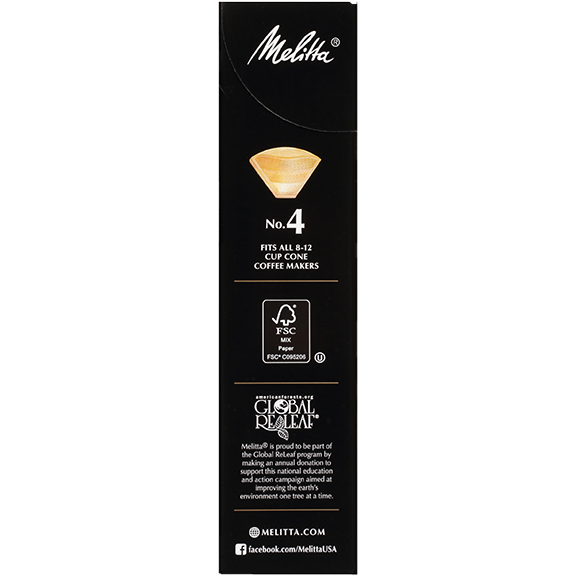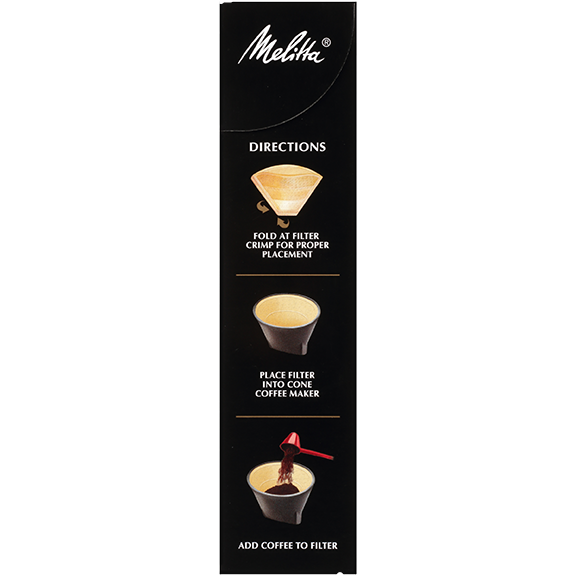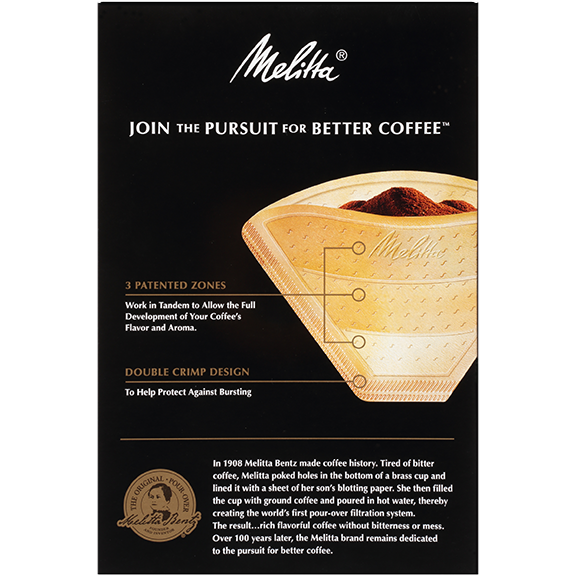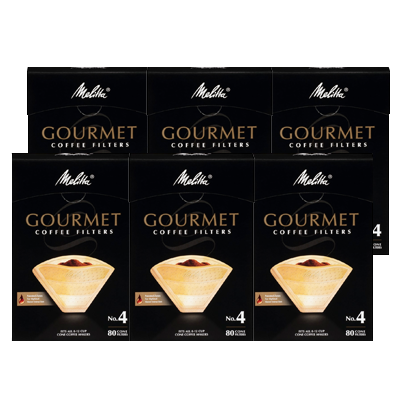 Melitta No. 4 Gourmet Filter Paper fits all 8-12 Cup Cone Coffeemakers that take #4 filters
Limit 3 Cases per Person.
Cone Shaped Design Creates The Perfect Amount of Turbulence Allowing For Proper Saturation And Extraction
3 Patented Zones Work In Tandem To Allow The Full Development Of Your Coffee's Flavor And Aroma.
Includes Melitta's Unique Double Crimp Design To Help Protect Against Bursting.
Kosher Certification
FSC Certified Paper
Fits All 8-12 Cup Cone Coffeemakers
Naturally 100% Compostable
Join the Pursuit for Better Coffee®