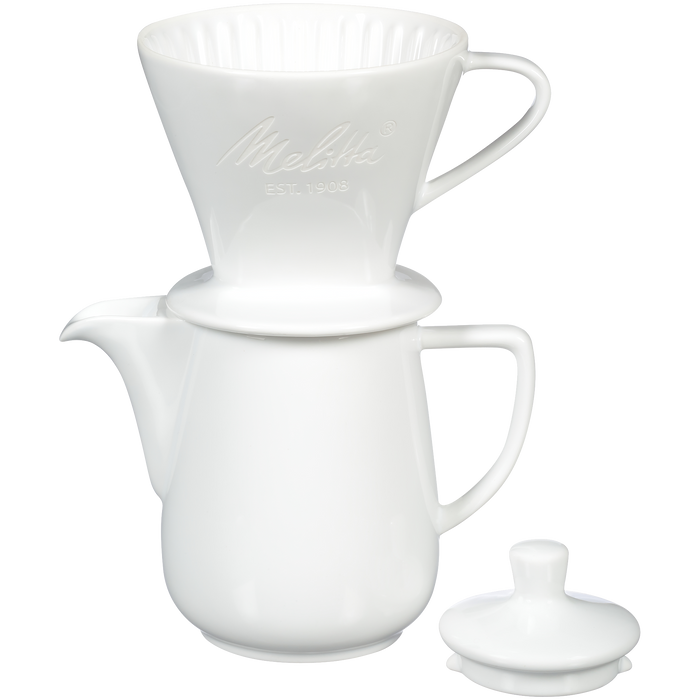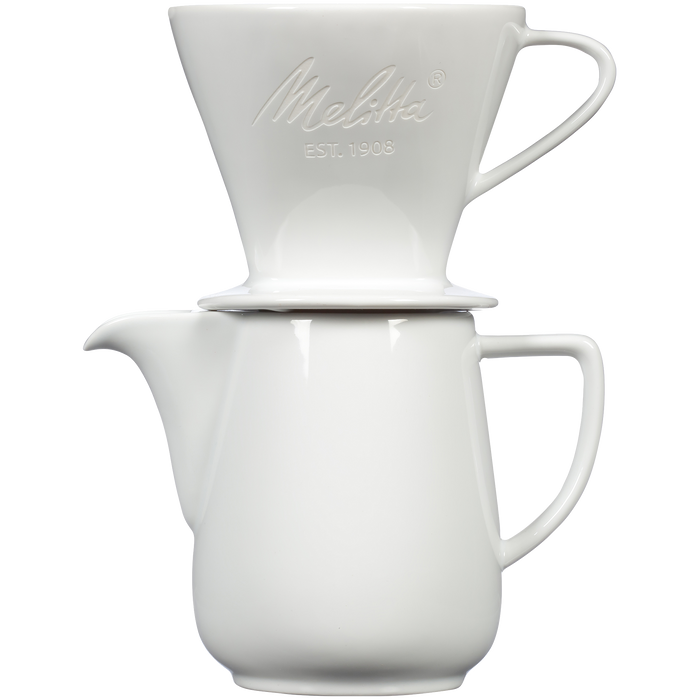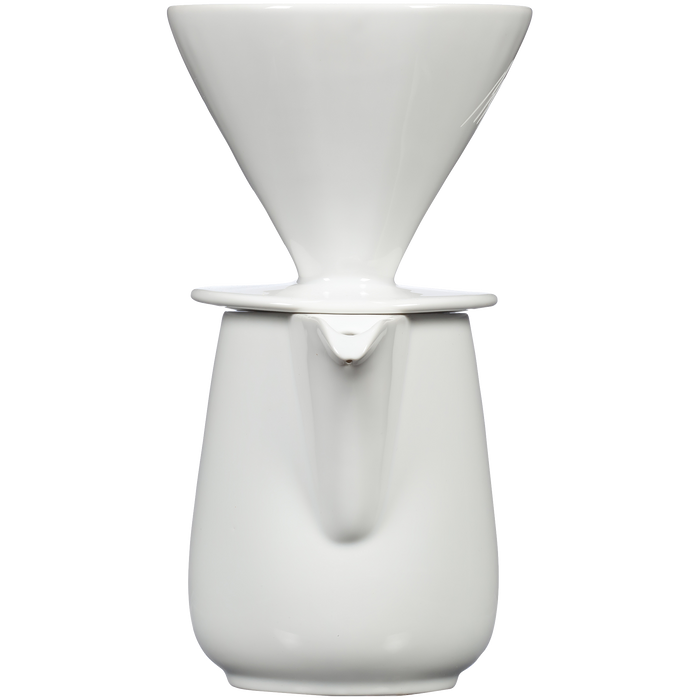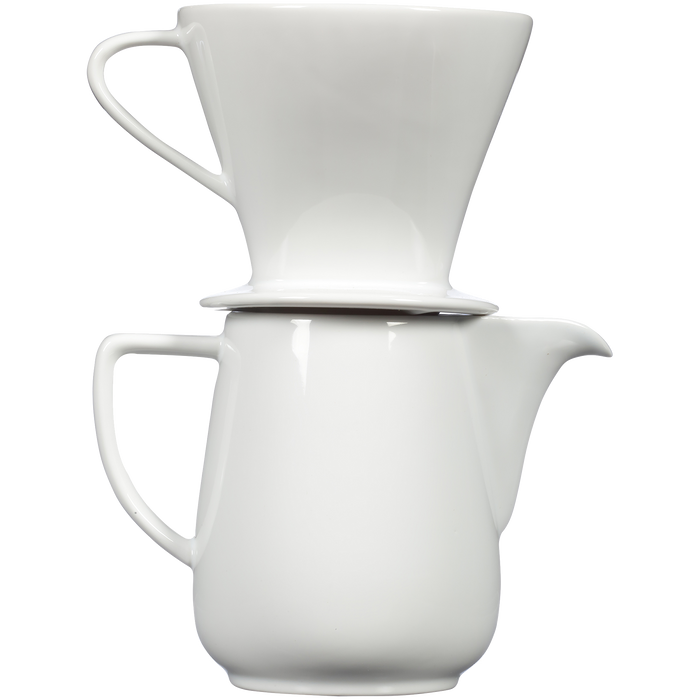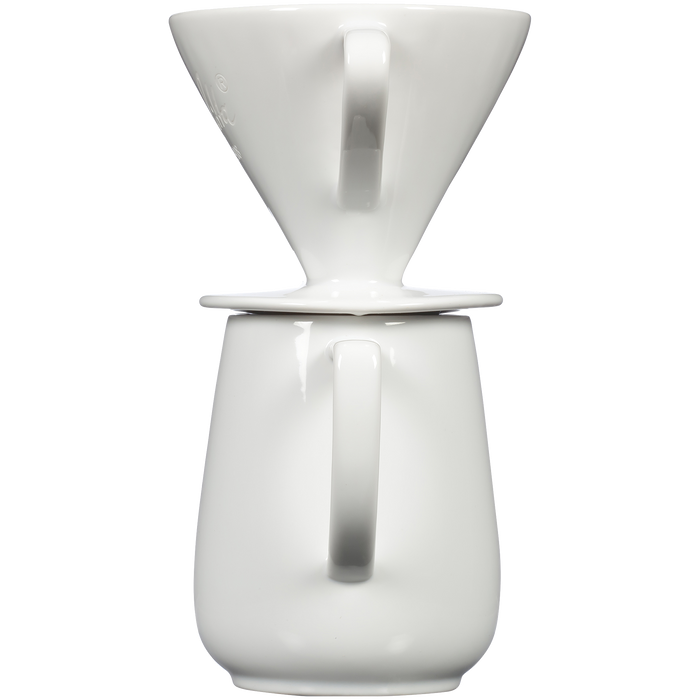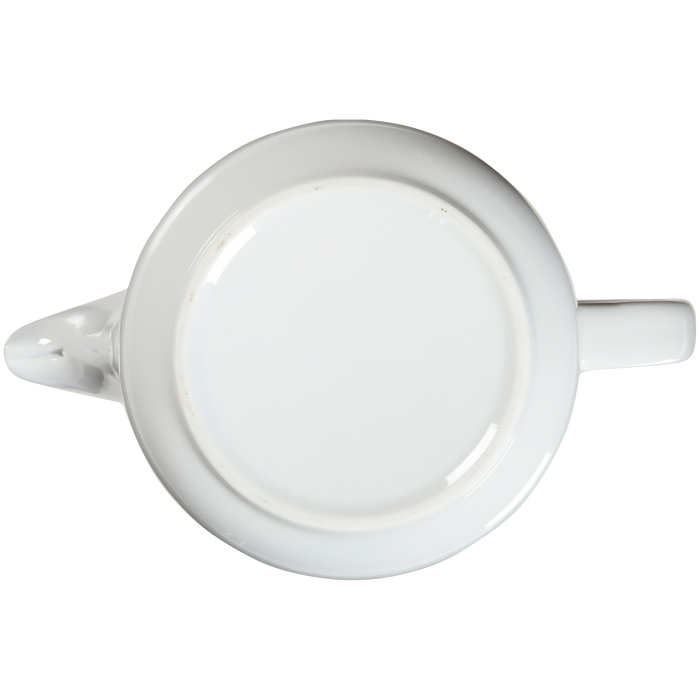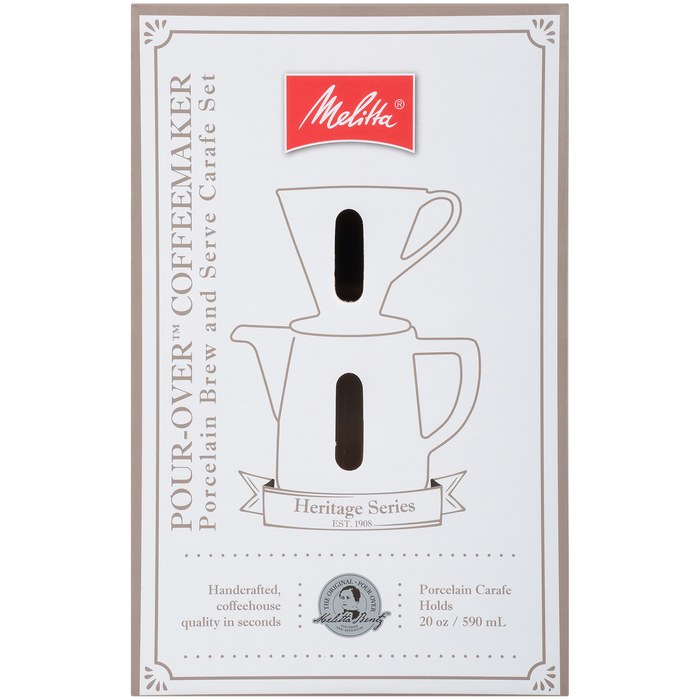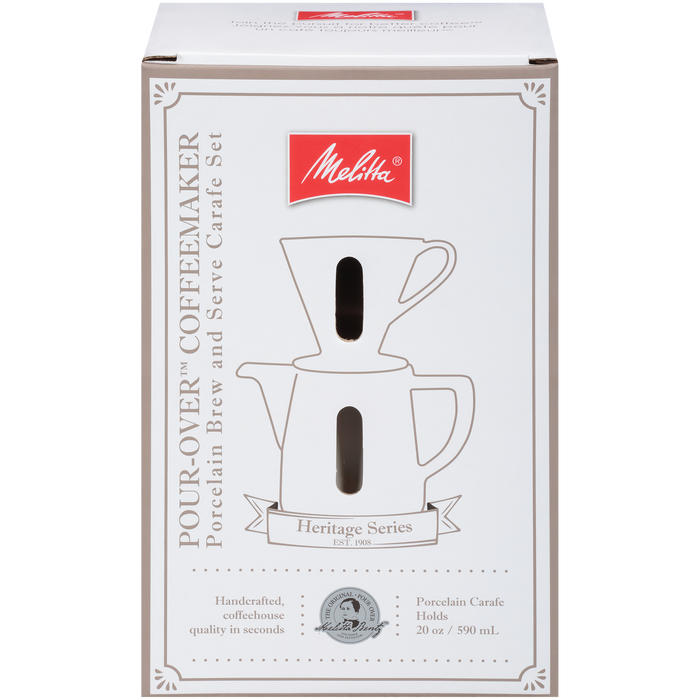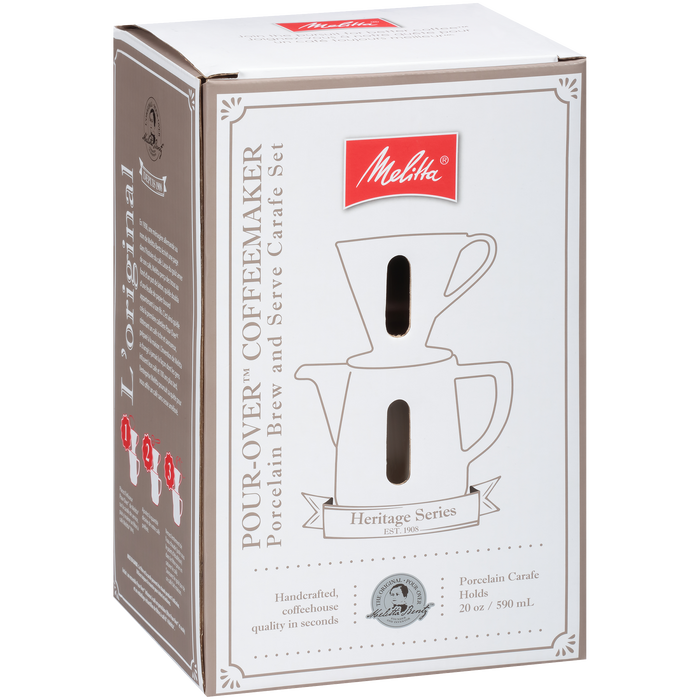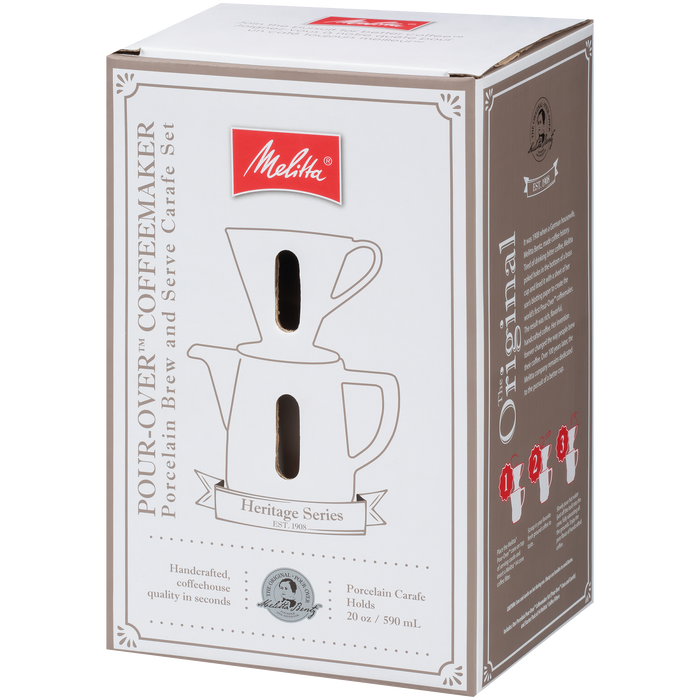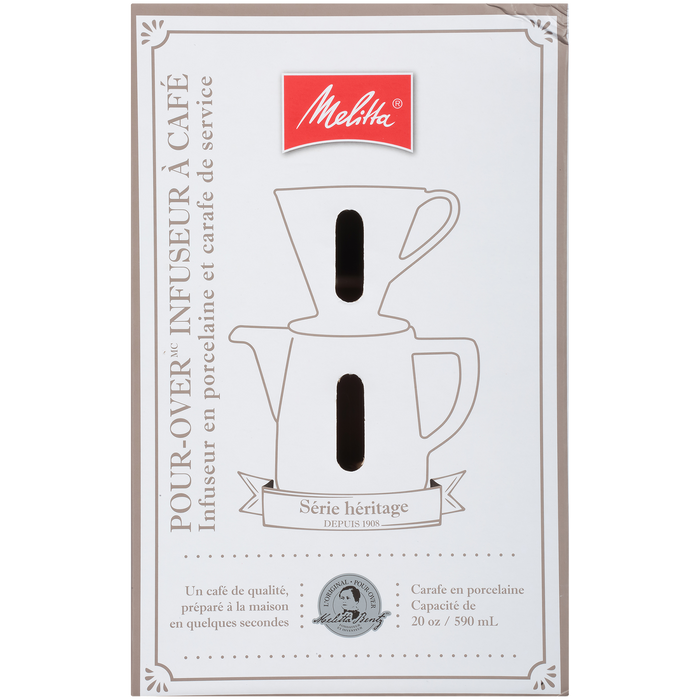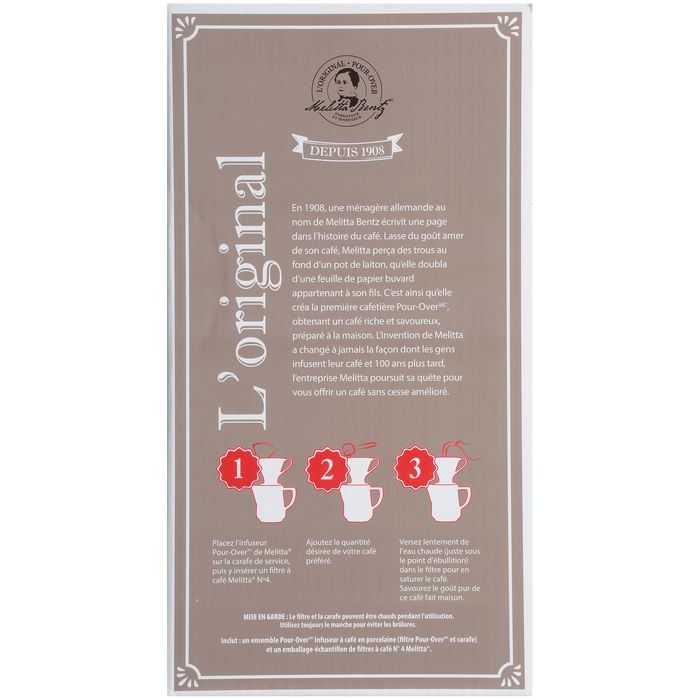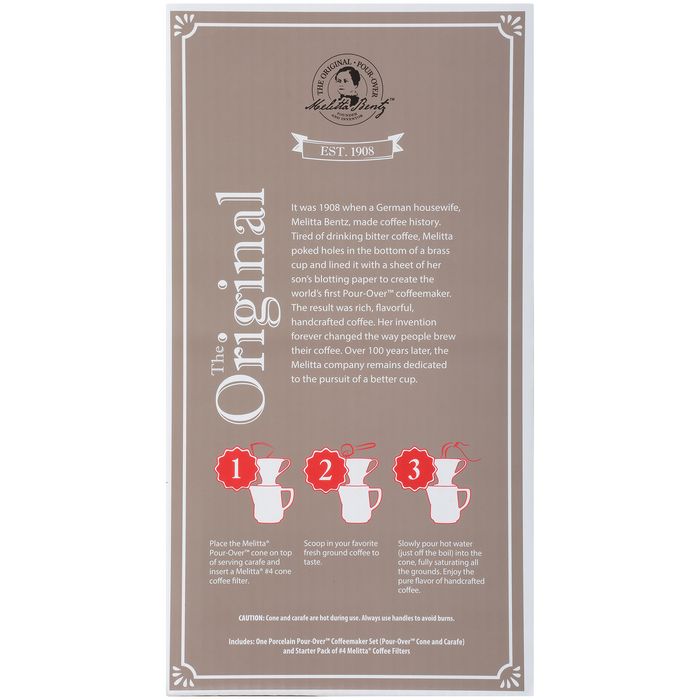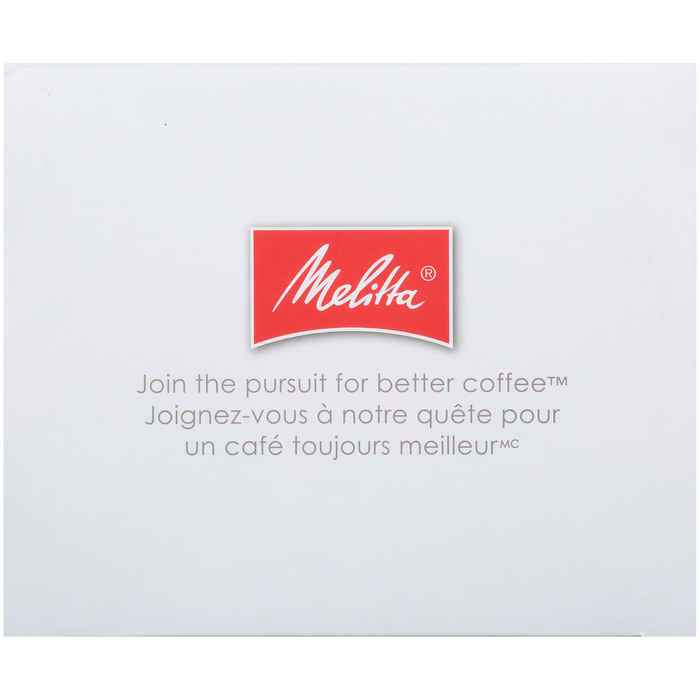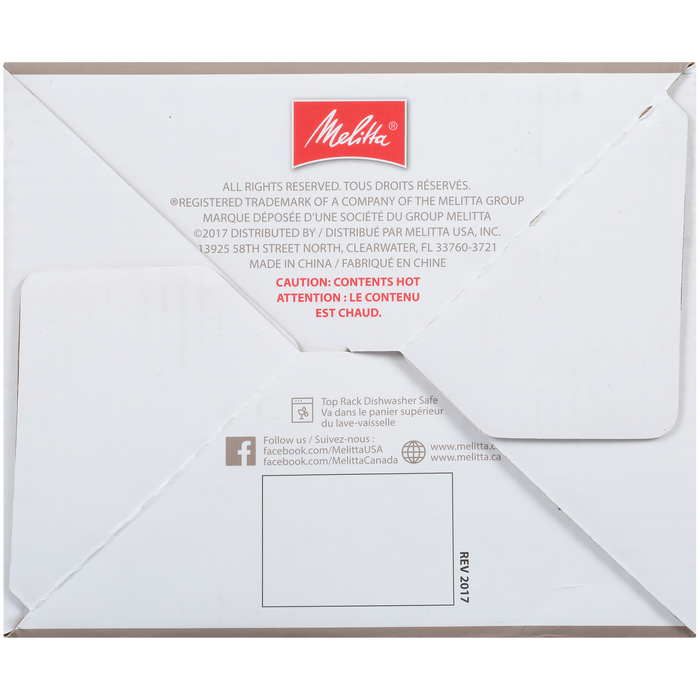 Heritage Series Porcelain Pour-Over™ Coffeemaker - White
Brew like a Barista with Melitta's Porcelain Pour-Over™ Cone.
Elegance, convenience and fresh brewed taste is all included in this Melitta tradition.
Includes a porcelain Pour-Over™ cone, a matching 20 oz. porcelain serving carafe and a porcelain lid for carafe
High-quality porcelain carafe and cone with vintage white gloss finish
Logo-etched cone uses #4 Melitta coffee filters
Carafe features drip-resistant spout design
Medium-size drip opening provides a consistent brew and eliminates risk of bitterness
A ring underneath drip opening directs coffee flow into the carafe and prevents runoff
Top-rack dishwasher safe
The Heritage Series Pour-Over™ brews handcrafted coffee in three simple steps:
1. Place Pour-Over cone on top of the carafe or a mug, insert Melitta cone coffee filter
2. Scoop in your favorite fresh ground coffee to taste
3. Pour hot water (just off the boil) into the cone, fully saturating all grounds
Our Heritage Series celebrates our rich and flavorful history. For over 100 years, the Melitta brand has been synonymous with Pour-Over™ brewing. That's because it was 1908 when Melitta Bentz, a German housewife, invented the Pour-Over™. She was tired of drinking bitter coffee, so she punched holes in a brass pot and used a piece of her son's blotting paper to create a two-part filtration system. This innovation forever changed the way people brew their coffee worldwide. The Melitta brand has been built on the founder's spirit of innovation, entrepreneurship, and inventiveness.
Promotions and Discounts do not apply to Heritage Series Pour-Overs