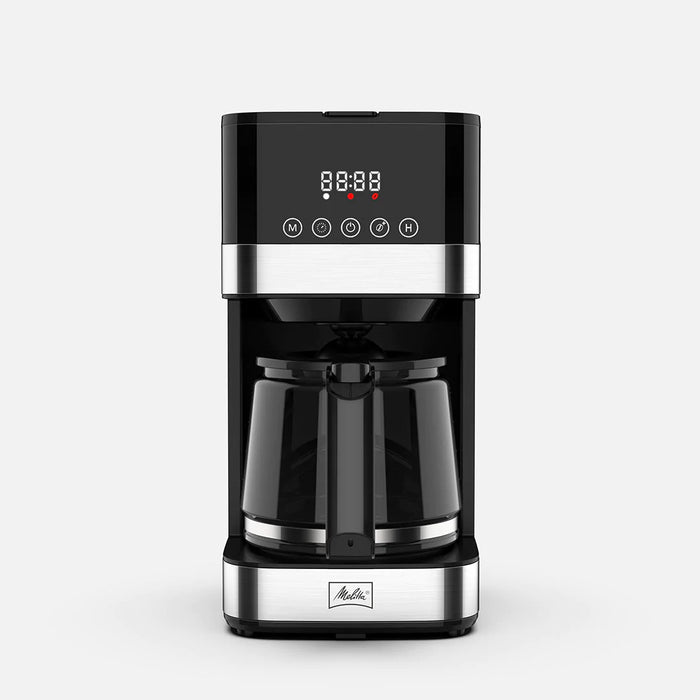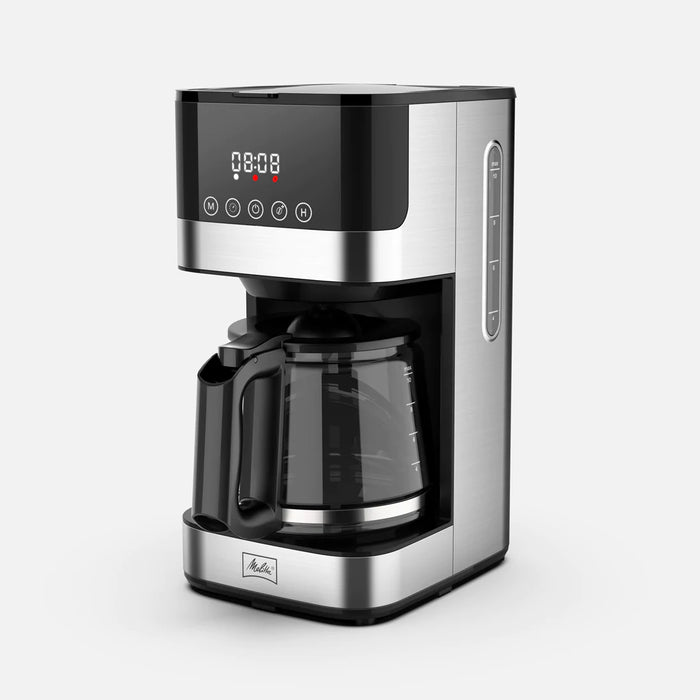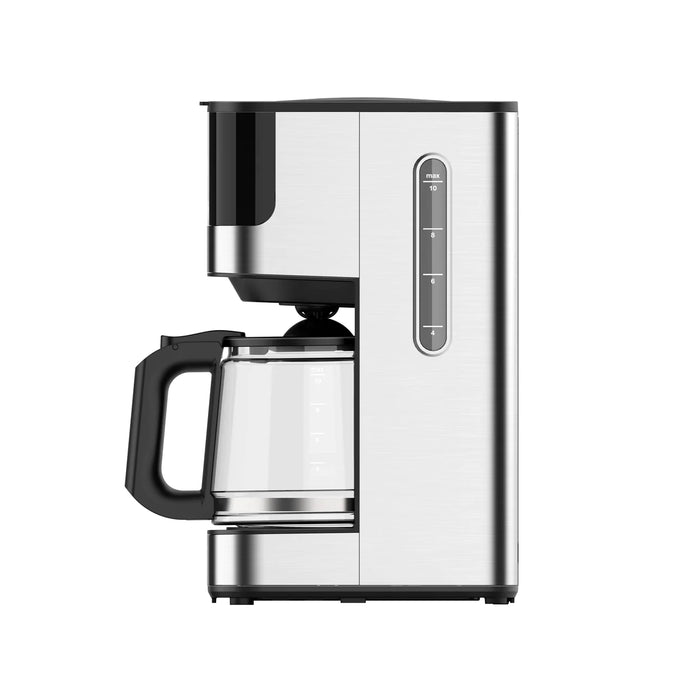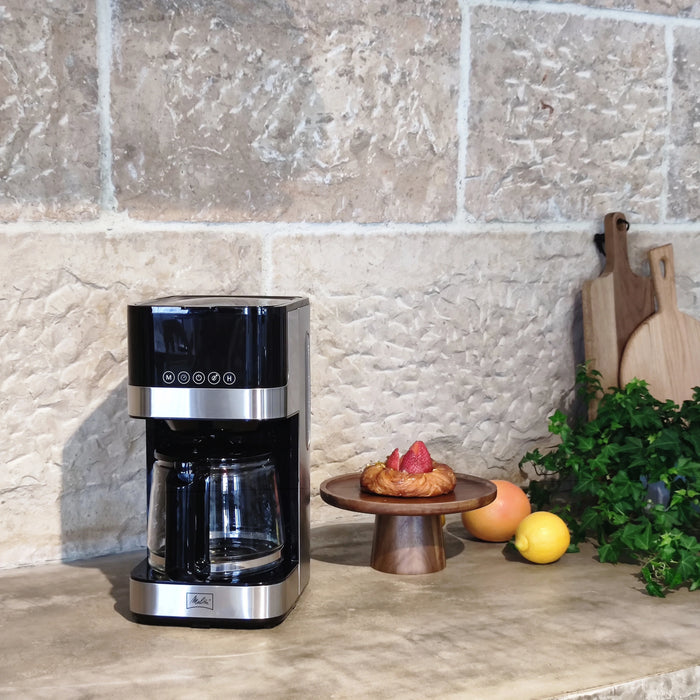 Melitta® Aroma Tocco™ Drip Coffee Maker with Glass Carafe
From filling the water tank to your first sip, the Melitta® Aroma Tocco™ Drip Coffee Maker allows you to take in the process of brewing coffee. Space savvy in size, this stylish machine has a minimized footprint for kitchens of all sizes. Large and bright LED with Touch Control also takes into account your needs and surroundings; no physical buttons that trap kitchen dirt in gaps; it is really simple to use and easy for cleaning. 10-cup capacity (50oz) meets all your family's coffee needs in the morning.
The Melitta® Aroma Tocco™ Drip Coffee Maker has a sleek, premium design with Stainless Steel trim. This machine is designed to heat up rapidly for hot coffee with full of flavor. The digitalized Aroma Control ensures that you get the perfect temperature and select your own coffee strength with a simple touch of the Brew Strength icon. It is very easy to schedule brewing for any time with the Intuitive Programmable Timer. Once your delicious beverage is ready, it keeps your freshly brewed coffee hot up to 2 hours without worrying about burning your coffee. It is perfect for people who enjoy hassle-free life.