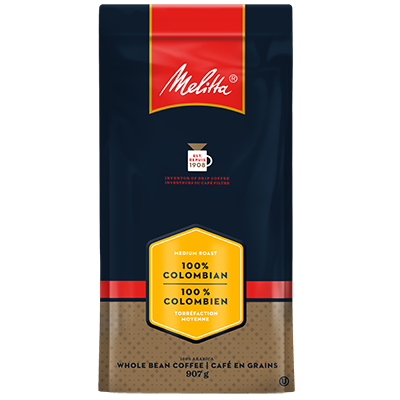 Colombian Whole Bean - 2lb
Limit 3 Cases per Person.
Medium Roast
Whole Bean
100% Premium Arabica Beans
A classic medium roast coffee known for its rich taste and aroma, Melitta Colombian Coffee is made from the finest Arabica beans from the mountains of Colombia.
Our whole bean coffees are 100% high altitude Arabica coffee beans, representing some of the very best coffee beans in the world. Melitta offers a truly world-class collection of premium coffees each distinctively rich, uniquely flavorful, and velvety smooth.
Click the video below for 360-degree view: