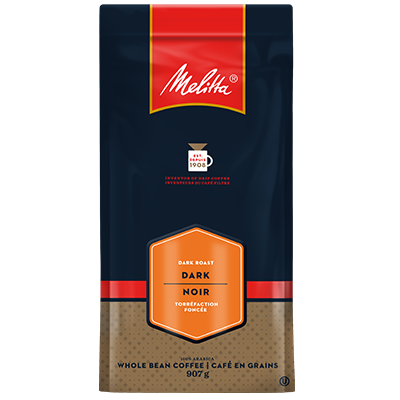 Dark Roast Whole Bean - 2lb
Limit 3 Cases per Person.
Dark Roast
Whole Bean
100% Premium Arabica Beans
When you're craving a deep intense flavored coffee, turn to Melitta Dark Roast. It's enticing aroma and taste will soothe your mind.
Our whole bean coffees are 100% high altitude Arabica coffee beans, representing some of the very best coffee beans in the world. Melitta offers a truly world-class collection of premium coffees each distinctively rich, uniquely flavorful, and velvety smooth.
Click the video below for 360-degree view: